Play Now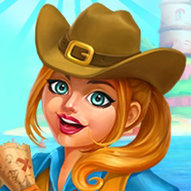 In Family Relics, it is time for you to run away from the crowd of the big city and jump into the rural life a bit. You have a great mission to succeed. Your uncle Archie needs to go on a long expedition, and you are the only person whom he can trust about leaving his farm. If you can succeed in all the tasks Archie gave, you will learn the real reason why you are chosen. If you are ready to soil your hand, let the adventure begin!
Farm life may seem a little bit difficult with all the works to be done. But don't worry, the manager of your uncle, Donald, will be with you all the time to help you. You can play this game either by registering or as a guest. To save your progress, you need to register, though! The main objective of the game is completing the tasks and improving the farm. If you succeed, you will get to learn the big secret of your uncle Archie. The tasks are generally collecting woods and rocks, feeding animals, and reconstructing the structures such as mills. You can check the quest book at the left of the screen to see the current tasks. Also, check the care list to see the remaining deeds. With your earnings, you will be shopping from the in-game shop. To complete the quests, you need energy, and you can see your energy bar at the top of the screen. Have fun!
If you get tired of the farm and want to enjoy a vacation near the sea, then be sure to check Beach Party Craze.
Developer
INFINITE developed Family Relics.
Release Date
April 21, 2020
Features
Quest book to check
Care list to check
Various competitions and rewards
Online chat platform
Controls
You can play this game with your mouse.