Play Now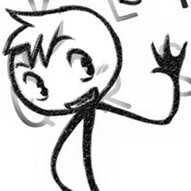 Classic Hangman has returned to our screens with lots of fun in it! If you are waiting for something and make use of your free time, this game is the perfect opportunity! You can enter the game both on your mobile and your computer. That's what makes it perfect to play even in short periods! If you are ready, let's get it to work now!
Hangman games can be quite old but are still gold even now! Maybe you used to play this game on breaks at school or when your friends come over to have some fun. No matter if you are familiar with it or not, let us explain the rules a little. As it is in other versions of this fun game, your objective is to try to guess the word that you see on the screen gives as lines. The number of lines indicates the number of the letters. You will be guessing randomly for the first letter and if it is right, the letter will appear on the lines. If it is wrong though, the man will start to be hung with each wrong guess. You can select your difficulty level from the main menu. As the difficulty level increases, the length of the words increases as well. If you trust your language skills enough, let's select the language and start the game!
If you like playing with words like us, we have a perfect game that will make you feel on holiday! Be sure to check Word Holiday and enjoy your time!
Developer
Playtouch develop this game.
Release Date
November 23, 2018
Features
2D black and white graphics
Can play the game in 6 different languages
Simple controls
3 difficulty levels
Controls
You can use your mouse to play this game.