Play Now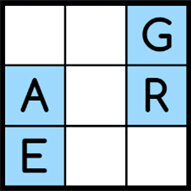 In Wordoku, we are dealing with the words instead of numbers this time! This game is the combined version of the classic sudoku game with letters, so there is nothing different about the basic rules! Let's jump into the game and see how long it takes you to finish! Have fun!
You probably have played sudoku even once in your life. So, there is nothing different here in this game, you will just deal with the words instead of numbers. If you are ready to challenge yourself with 3 different modes of this game, click on the play button and choose your difficulty level to start. Your objective in this game is to fill in the blanks with the letters below. Each row, column, and 3x3 block must contain a letter exactly once. You can use both your keyboard and letter buttons to fill in the blanks. There are 3 different modes: cell first in which you click first the cell and select the letter, letter first in which you select the letter and click the cell, and memo mode which allows you to write down a memo in a blank. You can follow the time counter at the left top of the screen. Try to fill the whole board as fast as possible and get the highest score! Have fun playing!
If you want to try another game similar to Wordoku, then be sure to check Word Search Puzzles by clicking here.
Developer
Code This Lab srl developed Wordoku.
Release Date
September 13, 2017
Features
2D graphics
3 different difficulty settings
Addictive gameplay
Challenging game
Controls
You can use your mouse to play this game.