Play Now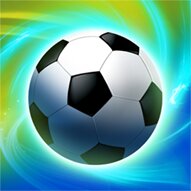 Choose your dream team, and win your way to the top of the world tournament with Football Superstars 2022! Start small and face the strongest teams on your soccer journey! Make quick matches whenever you want with whoever you want, or fix your eyes on the top and play to carry your country to the championship!
Can you hear the cheers? Your team is what unites all these people here in this stadium tonight. So give them the victory they came here for, shall we? You can change the game language at the bottom before starting anything to make things easier for yourself. You can jump right into the tournament, but playing against the computer in a friendly match would be much suggested so you can learn the mechanics and warm up beforehand. No matter which way you choose, you will definitely get the challenge you ache for. You can start the match by passing the ball to your teammate. Run toward the enemy goal line, dodge the rival players' attacks, and keep running the ball between your team members. Aim before shooting the ball to guarantee success. Can you stand against the aggressive team plays of your opponents and win the tournament?
If you like games that involve sports contests, you can check out our other Sports Games!
Developer
Inlogic Software developed Football Superstars 2022.
Release Date
May 19, 2022
Features
Colorful 2D graphics
Language options
7 available teams
Easy to play
Available on mobile devices
Controls
You can use the arrow keys to move and "A, S, D" to pass, shoot, and tackle.