Play Now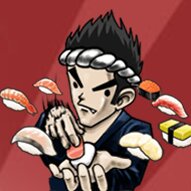 Sushi Challenge is inviting you to show off with your fast fingers! In this fun game, you are not going to be tested with your cooking skills but with your fast services. To serve your customers, you should match at least 3 same kinds of sushi as fast as you can. By doing so, you can fill up the satisfaction bar easily and enjoy your management successfully. If you are ready now, let the game begin!
You are running the biggest Chinese restaurant in the city. You always have lots of customers to satisfy. Since you can't trust people easily, you don't want to hire any workers. That's why you should be fast while serving all the delicious sushi to your hungry customers! This fun puzzle game is actually a new version of classic match-3 games. Your objective is to match at least 3 of the same kinds of sushi and fill the satisfaction bar. You can drag the sushi that you clicked on to any spot you want. Above the heads of the customers, there is a speech balloon, and it shows you the sushi that you should be matching. Once the satisfaction bar is full, you will move on to the next customer. As you proceed in the game, the difficulty level will increase too. Good luck and enjoy these delicious meals while you are here!
If you are looking for more delicious meals that will increase your appetite, be sure to check our collection of online and free food games to browse more fun titles like this game.
Developer
MarketJS developed Sushi Challenge.
Release Date
April 28, 2021
Features
2D colorful graphics
Original match-3 adventure with food theme
Simple controls
Fun and addictive gameplay
Controls
You can use your mouse or finger to play this game.