Play Now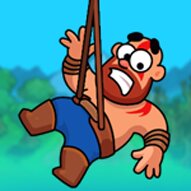 In Bridge Legends Online, it is time to help this cute couple meet at the end of the bridge! Their paths have separated, and they are uncertain how to reconnect. To help them, you will solve the puzzles and construct the faulty components of the bridges. Will you go to any length to rewrite their love story in the hopes of a brighter future? Then have fun!
It's time to help the hero save his princess by building a strong bridge. Is the bridge going to hold up? Help the hero overcome the mountains to reach the little girl by traveling through the fantasy world. This adorable couple is in a lot of pain because they've been separated for a long time. Fortunately, you've arrived to repair the ancient, broken bridges, allowing them to meet and never part. Your goal in this entertaining puzzle game is to repair the bridges so that the warrior can reach his princess. However, there is a risk that the building will become complicated. The item bar is located at the bottom of the gaming screen. You can see how many of each item you have on the right top of each one. Drag the pieces to their proper locations by clicking or tapping on them. The bridge will fall if you place these items there. Don't be concerned! You can go back and forth between levels as much as you like! You receive coins upon completing a level. Use your earnings to purchase new warrior skins. Enjoy it!
Do you want to play more games like this one? If so, take the different challenges in our collection of free and online adventure games.
Release Date
September 16, 2021
Features
2D colorful graphics
Several challenging levels
Unlocking new skins from the in-game shop
Fun and addictive gameplay
Controls
You can use your mouse or the touch controls to play this game.