Play Now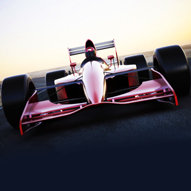 With Grand Prix Hero, get ready for the big competition in four big different countries! These cars are so much fascinating and fast compared to the ones you see in your daily life. With more boosters that you unlock, there is no race that you cannot beat your opponents. Join this big race in 4 different countries and choose your side! If you want your name to be unforgettable all around the world, fasten your seatbelt, and start the race now!
You worked really hard for this competition. And you will get the reward for your hard work soon enough. You have 4 races to win in 4 different countries with 4 different difficulty levels. Your objective is to be the first car passing the finish line. To do so, dodge the traffic, boost around the corners, and upgrade your car's features with your earnings. Once you hit a car in the game, it will make you slow down. Try to pass on the power-ups to increase your speed and leave the other cars behind. You will be collecting coins during the race and use them to upgrade your car's top speed, grip, acceleration, and boost. You can check your ranking at the top of the screen. You can continue playing even after you complete the game. Now, if you ready to become the hero, let the race begin!
If you want to join another big racing competition with more fascinating cars, then be sure to check Burnin Rubber 5 XS by clicking here.
Developer
b10b developed this game.
Release Date
April 2, 2020
Features
4 racing in 4 different countries
4 difficulty levels
Multiple boosters to unlock
3D colorful graphics
Controls
Use the left and right arrows to move the car around.