Play Now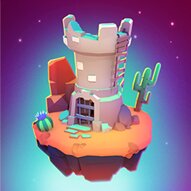 Hidden Lands invites you to solve the mysteries of the ancient islands. These lands are about to be forgotten because of the atrocity of the years. But you and you alone can unleash the power again and put this cruelty to an end. You will be enlightening the Land of Kings, the Land of Emperors, and the Land of Pharaohs in this adventure. Can you do what it takes to discover what happened to these civilizations?
The mysteries of the ancient lands are inviting you to a thrilling adventure where you can lose your personality in the end. What happened here? Where are all these people and the life index? It is finally time to figure it out now. In this adventure, your objective is to complete the chapters one by one. To do so, you should unlock the lands, and find the differences between 2 pictures. Featuring the 3D mystical graphics and exciting backstory, it is not going to be so difficult. Each finding will give you 10 ancient keys of rewards. You will need those rewards to unlock new areas and unite the lands once and for all. If you really want to discover what happened here, you should read the information given after each finding. Who knows? Maybe the next and the last ruler of these lands lay inside of you. Good luck!
If you are crazy about mysterious adventures in which you should solve puzzles to move on, be sure to check our collection of free and online puzzle games by clicking here and discover more fun titles like this game.
Developer
Avix Games developed Hidden Lands.
Release Date
April 26, 2021
Features
3D colorful graphics
Controllable camera view
Various areas to unlock
Lots of reward to win
Controls
You can use your mouse to play this game.