Play Now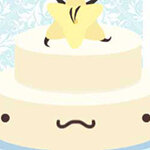 Kawaii Wedding Cake will make you crave colorful whipped creams, chocolates, fruits, and more to curb your sweet tooth! As the best chief of the best patisserie of the town, you are up for the most important factor of the day, the wedding cakes. This job requires a good deal of creativity because each customer will want a different cake. How many different creations can you make?
Being a part of this wonderful day is something but filling the stomach of all the invitees with various tastes is another huge thing! In this fun girls game, you should put the ingredients on the already baked cake and discover multiple tastes. Your cake is also hungry as we believe because it is eating everything you give! You can see the 2 secret ingredients under the wedding cake. First, choose one flavor between two options as vanilla or chocolate. Then, pass to the second section with the selected ingredient, where you will make this pastry more delicious. You can create a cute cake that everyone would admire, or you can even make a zombie-themed cake for more interesting and cool weddings! Create variations and enjoy different tastes each time! Don't forget to check your endings on the left side of the game screen when the cake is ready. Have fun playing!
If you want to try other desserts which need more process to be baked, we are sure you will enjoy playing Papa's Bakeria by clicking here.
Developer
Dress Up Who developed this game.
Features
2D colorful graphics
Multiple ingredients to choose
Various cakes to create
Entertaining and addictive gameplay
Controls
You can play this game with your mouse.