Play Now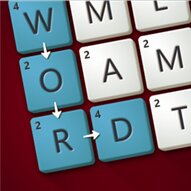 Microsoft Word Twister is waiting for you in the Microsoft game world with new word adventures! Here, you can earn lots of points, improve your experience and have lots of fun at the same time. Featuring several challenging levels and 3D graphics, you will be locked in front of the screen for hours of fun. If you are ready for this word adventure, click on the play button and let it begin!
Microsoft Word Twister allows you to enjoy different word game collections with a huge map of challenging levels. The first game is the "Wordament". In this fun game, your objective is to create words using at least two letters. You can see the letter tiles on the right side of the game screen. From the top, you can check your current level, how many words you have found, your points, and AL words. The second game is the "Word Twister" in which you will create words according to the tableau given left side of the game screen using the twisted letters situated at the bottom. You can see your scores and current level from the top in this game too. The last game is the "Crosswords" where you'll solve the puzzles and wire the correct word on the board given on the left. You can use hints, change the theme, and check your achievements. Don't forget to attend the daily challenges! Good luck and have fun!
Here is another Microsoft games world collection for you! Be sure to check Microsoft Solitaire Collection and enjoy different classic card games at the same time!
Developer
Microsoft developed Microsoft Word Twister.
Release Date
May 20, 2021
Features
3D colorful graphics
3 different word games to enjoy
Changing the game theme
Achievements board and daily challenges
Controls
You can use your mouse to play this game.