Play Now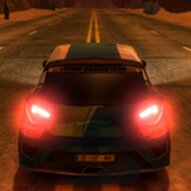 In Rally Point, get ready to drive in the middle of nowhere! Your engines will be forced into this wild environment! Have you ever driven in the middle of wide valleys before? If your answer is no, this game is great for experiencing it for the first time! Are you ready for this adrenaline rush right now? Then let's click the play button to start the game! Have fun!
Are you ready to be addicted to this fun racing game featuring amazing 3D graphics? This time, you have no rivals! You will be on your own on these tracks! How fast can you drive while staying on the track? The first step is to choose your car from the main menu. The Mountain Speed is the first road you'll meet. To drive your car, use the arrow keys on your keyboard. The goal is to get to the finish line as quickly as possible. Keep an eye out for the roadblocks! They have the potential to slow you down. If you finish the first track, you'll be able to go on to the next. Don't overextend the vehicle's capabilities. Otherwise, the engine may overheat! Let the race begin immediately if you're ready to see what else you're capable of in this entertaining car simulation adventure! Have fun!
If you liked Rally Point, to check our collection of free and online car games, click here!
Developer
Xform developed Rally Point.
Release Date
June 7, 2021
Features
3D colorful graphics
5 track to unlock
Fun and thrilling racing theme
Racing against time
Controls
Arrow keys or WASD key to control the car. The SHIFT or "X" key to drift. SPACE or "Z" for nitro.