Play Now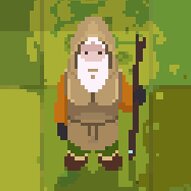 Solve puzzles to get the potions with Borr Magic Puzzle! Use your logic the stop magic lasers, plan your steps for the levels, and take Borr to his potion! Complete all fifty-four levels of challenging strategy puzzles, improve with each stage, and help Borr get all the items he needs!
Meet Borr; he is a pixel magician who is after the secrets of the universe. As a weekend hobby, he jumps onto his giant space pet and roams the universe freely. Of course, there are some key items he is looking for in these fun adventures. He needs blue mana potions that enhance one's magical powers. Unlucky for him, these potions are protected by space bots. He must find his way around the lasers of these robots to get to the potions. There are some items you can use to change the direction of these lasers. Collect them and use the lasers to blow up other robots. Unlock boxes, collect gear, and use your logic skills to help this traveler get his potions without getting fried. Build tactics to keep your friend safe through fifty-four levels, and upgrade your puzzle-solving skills while having fun! Good luck with your space journey!
If you like this addictive magical adventure, you can check out our Puzzle Games and find more games like this!
Developer
Stickman vs Monster School Team developed Borr Magic Puzzle.
Release Date
September 6, 2022
Features
Cute character design
Nice pixel theme
Language options
Improving strategy and logic skills
Available on mobile devices
Controls
You can use your mouse to play this game.