Shaun the Sheep Sheep Stack
Play Now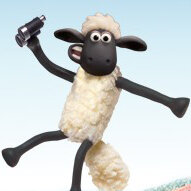 In Shaun the Sheep Sheep Stack, we have a vital job to do! Our flock desperately needs a piece of cake and we need to help them reach it by stacking sheep! Will you be able to stack them wisely and reach their goal? Have fun playing!
The farmer is away again, and he left his cake by the window. Of course, the sheep won't stop and try to reach the cake! So, your objective today is to help them reach the target. You will complete each level by stacking sheep up to the window, but you will have to outsmart a range of obstacles along the way. And you need to do all of this in the quickest time and with the least number of sheep possible. If you are ready for this challenge, you can start the game with the first level. Don't forget! You will have 12 levels to pass! And it will be getting harder and harder to reach the cake as you proceed with the game. To stack a sheep, you will catapult them into the air by using the pants. Click on the pants and move your mouse to select the angle and power. The more you pull the pants the further the sheep will fly. Then release the pants and watch them stack up to the window. Are you ready to help our flock reach the cake? Good luck!
Do you want to play more games like this one? If so, take the different challenges in our collection of free and online puzzle games.
Developer
Agame developed Shaun the Sheep Sheep Stack.
Release Date
February 25, 2021
Features
2D graphics
Entertaining gameplay
Animal involving
Addictive gameplay
Controls
You can use your mouse to play this game.