Play Now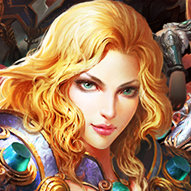 Eternal Fury is a strategy game that takes place in The Gran Empire. The Gran Empire has been the only nation on the continent of Orlan for thousands of years where people lived in peace and harmony. But an evil force sent a terrible army to invade it. The whole continent is surrounded by the flames of war! They need adventurers and mercenaries to join the battle and recover the Empire! Are you ready for the battle? Then start the game and show your power!
The Gran Empire is occupied by the demons, giants, and monsters who come from the Underworld! Their king was assassinated by a strange force. Although the war was won, an evil shadow still hung over the continent. So, they need you to help them repel the shadows once and for all and recover the glory of the Empire. The whole city is under fire. You need to unlock the levels to save all the neighborhoods like mystery shop, crypt, town hall, warehouse When you are successful at the battle, you won the treasury reward. Create a perfect loyal army and hire mercenaries to fight by your side and improve them to make you unstoppable. Defend your world and do not let the demons win!
If you want to try another game similar to this one, then be sure to check Knights of Fortune by clicking here.
Developer
Game Hollywood Hong Kong Limited developed Eternal Fury.
Release Date
August 17, 2020
Features
Turn-based strategy game
Multiple tasks to complete
Large selection of fighters
Amazing 3D graphics
Controls
You can use your mouse to play.