Lego Ninjago Spinjitzu Slash
Play Now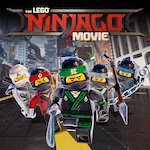 With Lego Ninjago Spinjitzu Slash, it is time for you to show off your amazing ninja skills! Like every successful ninja, you need to have strong reflexes that enable you to slice objects flying in the air. Be ready to get the reward of your hard works! If you can handle this challenge you are going to be the best ninja ever. Now, prepare your knife and show us how great you are!
After busy hours of training, it is time to use your skills for a superb fun slashing challenge! With enough speed in your hands and focusing carefully on the screen, there will be no object missed! In this fun skill game, your objective is to slice as many foods like tacos, pickles, milk, fish pickle, hamburger and pizza as you can while avoiding sliding the precious Ninjago tokens! Each food kind will bring you different number of points. You have five levels to complete and in each one, you will receive a new food type that brings more points. You can check your progress at the right bottom of the screen. If you slice three tokens, the game will be over, and you will have to start from the beginning. If you miss some objects, don't worry! You don't have to slice every food but the more you slash the more you earn. Good luck and enjoy playing!
If you liked this game, then you should definitely check another adventure of this popular series Lego Ninjago Flight of the Ninja.
Features
3D colorful graphics
Several items to slash
Objects to avoid
Entertaining and addictive gameplay
Controls
You can use your mouse to ply this game.