Play Now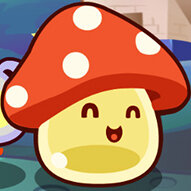 In Slime Rush TD 2, your kingdom is under the attack of slime monsters. Long have they attacked your city and terrorized your people, but not anymore! Are you ready to defend your kingdom until your last breath?
Get ready! They are coming! They are our worst nightmare come true, but we are ready to do anything to stop them from taking over our country! We just need a leader with great strategic thinking skills to survive through the coming enemy waves. Do you think it could be you? Your objective is to destroy the enemy waves and don't let them reach the city. The white flags represent the areas where you can build new towers. The resource you need to build these towers can be seen at the top of the screen. The skull sign that appears on the screen shows the place where they will attack from. Click on it to earn 10 more resources. As you kill your enemies, you'll get more resources to build new towers. After each level, you can upgrade your towers and unlock new towers. If all seems lost, you can always click on the meteor button to rain down fire on them from above. Just whatever you do, don't let them get away or you'll lose a life for every slime monster that survived. Your lives, and the remaining enemy waves appear at the top of the screen. Good luck!
To play the first game of this series, Slime Rush TD, you can click here . Enjoy!
Developer
kiz10 developed Slime Rush TD 2.
Release Date
July 18, 2019
Features
Entertaining gameplay
Nice 2D graphics
New towers to unlock
Upgrades to buy
Controls
You can use your mouse to play this game.