Play Now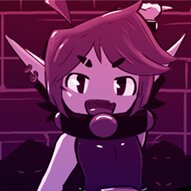 Enjoy a vintage adventure in LinQuest! The good old videogames can't be replaced by any other videogame. That's why here you have a classic and fun videogame. Walk your way through the blocks and protect yourself against the risks on the way. Can you go as far as the end of the roadmap and find the hidden treasure?
Help Lin to find the mysterious treasure in this platform game. He needs you on his way that is full of dangerous obstacles. You will pass 3 different zones with Lin to reach the hidden treasure. All these zones are designed in the way of old videogames. In this 2D game, you can enjoy the special graphics and the soothing videogame music. You should run across the platforms, jump over the gaps or beware of enemies with sharp spears. Just try to stay alive on your way and reach the treasure. You can use your arrow keys or the WASD keys to move Lin and jump him over the enemies or the gaps. There are 18 levels for you to successfully pass. Can you help Lin and find the treasure together in this fun videogame?
If you enjoyed playing this 2D, vintage-looking videogame, then you can also check Bloo Kid 2 by clicking here.
Developer
NoaDev developed LinQuest.
Release Date
September 27, 2021
Features
Vintage-looking colorful graphics
Multiple levels
Easy and fun controls
Relaxing videogame music
Controls
You can use the WASD or arrow keys of your computer to control Lin.