Play Now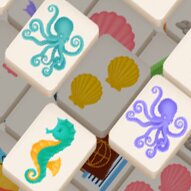 Forget about taking a vacation; you can get rid of daily stress with Mahjong Relax! Choose among game modes with different difficulty levels, discover thousands of stages, and complete challenges with this modern version of traditional mahjong! Unlock new wallpapers and tile sets to match your mood, and enjoy the calming music!
With this fun game with lots of customization options, you can choose to take your time and relax with the classical mahjong puzzles with unique themes or solve them quickly and collect all stars! What's for sure is each option will earn you gold in addition to the fun you have! So, turn your back to the pile of dishes waiting in the kitchen, and start matching the iconic tiles! There are hundreds of levels in easy, normal, and hard modes, so you must start from somewhere. Begin your first match in the easy section and learn the basics. Follow the instruction through the tutorial and memorize them. The tutorial will also take you to the game shop; you can always come back here to unlock new themes. Unlock all themes and backgrounds to change them with your mood and create your own puzzle environment!
If you like this mahjong game, you can check out our other Puzzle Games and find more games like this!
Developer
CHORSE GAMES LIMITED developed Mahjong Relax.
Release Date
August 15, 2022
Features
Difficulty options for puzzles
A game shop with lots of unlockables
Unique tiles and wallpapers
Thousands of fun levels
Available on mobile
Controls
Use your mouse to play this game.