Play Now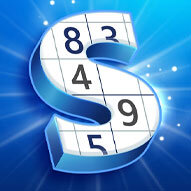 In Microsoft Sudoku, one of the most popular puzzle games of all time is here and available to play on your web browser! No matter where you are or what you are doing, you can always play this game on your phone or laptop and challenge yourself. Are you ready to give your brain a workout?
Times change and with it new games arise. However, some games stick with us till the end. Even though the times change and people's needs change with it, we just can't help but return to our old and all-time favorite games. Sudoku is one of these games. As one of the most popular puzzle games, this fun game is back here with a new version. Featuring two game modes and 4 different game difficulties, this game will give your brain the exercise it needs. You can either choose the classic or irregular game mode. The goal is the same in each one. You need to fill the grid with numbers from 1 to 9. Each house, row, and column must have different numbers. If any of the numbers repeat themselves, you need to change them to complete the game. Some of the numbers have already been placed to give you hints about which numbers to place. If you are feeling stuck, click on the hints button to reveal a number. Have fun playing!
There are many more classic games like this in our collection of online puzzle games. You can check it out by clicking here. Enjoy!
Developer
Microsoft developed Microsoft Sudoku.
Release Date
March 25, 2021
Features
2 different game modes
4 different game difficulties
Fun and challenging gameplay
Intuitive controls
Controls
You can use your mouse to play this game.