Play Now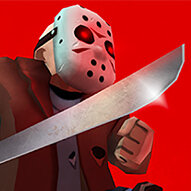 In Murder.io, trust no one but only yourself! The night is gonna be all messy tonight! At a party full of sneaky murderers, you have to get your own back and not get caught. You are not the victim here, just remember that. Kill as many people as you can to come first on the leaderboard. But the security guards are everywhere! You should be sneaky to leave nothing to chance. If you are ready, let this horror party begins!
Your opponents are from all around the world. It is not gonna be easy to solve what they have planned. But your goal is not about them. It is about your skills of murdering other characters before anyone notices. The police, guards, and undercover cops are gonna be everywhere. Use your arrows to move around. The "Z" key is to attack someone, and the "X" key will make great things if you can figure them out. The place is designed so uniquely that you can find many features like hiding the bodies in closets or exploding objects with the "X" key. Wander around and observe the environment a bit. Wait for the right time and take down party makers! The one with the most kills in the limited time wins the round. Wait a while to respawn if you get caught and then you can continue your adventure. Good luck and have fun!
If you want to compete with real players in another exciting adventure like this one, then you should definitely check Ev.io.
Developer
DAB3Games developed this game.
Release Date
October 2, 2020
Features
3D epic graphics
Online competition among real players
New skins to unlock
Fun and addictive gameplay
Controls
Use the keyboard arrows to move around. The "Z" key to attack. The "X" key for other activities like observing, exploding somewhere, hiding bodies.