Play Now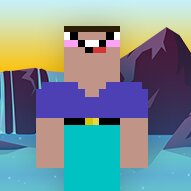 Help Noob find a way out of his absurd and repetitive nightmares with Noob Nightmare Arcade! Pro is after our silly buddy Noob, and this time, he is haunting Noob's dreams to scare and control him. Noob goes to sleep every night to find himself placed on a column at the top of a mountain trying to keep his balance. Can you help him?
Noob has the weirdest nightmares ever, but considering the fantastic world he lives in, it is not that odd. This time he is haunted by this particular nightmare where he is forced to stay still on a column balanced on a cliff. It's not just the column; there are plane and turret attacks, meteor showers, growing random objects, and changing sizes. He must plan the perfect strategy for every nightmare to survive for fifteen seconds so that he can face the same fate the next night. He gets attacked by air forces, random enemy turrets, falling meteors and boxes, some random dude, and the gravity itself. He needs a hand to help him with his balancing skills. Get him through each challenging version of this odd dream and help him get a good night's sleep!
If you like the adventures of Noob and Pro, you can check out Noob Vs Pro 3 and help them defeat Hacker!
Developer
Stickman vs Monster School Team developed Noob Nightmare Arcade.
Release Date
July 8, 2022
Features
Good 2D graphics
Funny character design
Hilarious levels and challenges
Addictive gameplay
Available on mobile devices
Controls
You can use the arrow keys to play this game.