Play Now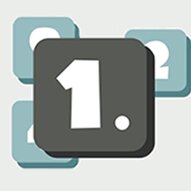 Catch the floating digits and test your attention skills with Numbers! Focus on the right numbers while time keeps running! Ready your tapping fingers and reflexes because we will hunt digits! Choose between unique puzzle modes, watch the seconds fly away, and try to keep your focus on the placements!
This simplistic puzzle will be your new addiction! Get ready to love to hate this challenge and start exercising your eyes, brain, and fingers! If this is your first time playing, you can start with 3x3 Normal Race mode and catch the digits shown above as quickly as you can. There are no other opponents but yourself, so relax and see where you are standing. You can watch your score get better with each try. 3x3 mode gives you nine digits while the 4x4 mode increases it to sixteen, making it significantly harder to find the right number. Random mode shuffles the number placements to add some extra challenge to the game. The survival mode, on the other hand, gives you a time limit for each move and requires you to click on the given number within that time limit. Invite friends and family and challenge each other with this addictive puzzle! If you like this puzzle of attention skills and reflexes, you can check out our other Puzzle Games! Have fun!
Developer
Ember Whirl developed Numbers.
Release Date
August 16, 2022
Features
Family-friendly
Fun and addictive gameplay
Simple theme and controls
Game modes
Improving reflexes
Available on mobile
Controls
You can use your mouse to play this game.