Play Now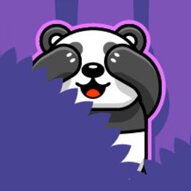 Enjoy exciting solitaire matches with mahjong lineup with Pandjohng Solitaire! Join the cutest panda mascot on his journey and match the numbered tiles in the right order! Get to enjoy both mahjong and solitaire games in one mixture of both, complete levels with three stars, and have fun improving your logic skills!
Meet our fluffy panda friend; he will be guiding you through all the challenges you will face in this world of logic games! He will also appear out of nowhere in your hardest times to give you a hand! Just keep an eye on him during matches and click on him as many times as you can to get bonus joker cards! You can use these joker cards to take out whichever card you want! Watch out for the countdown on your right; saving as much time as possible rewards you with stars, and you can complete levels with a maximum of three stars to state your score points. Click on the available tiles with numbers higher or lower than your card. You can unlock new tiles by removing the ones on them. You can also open new cards from your deck to take another chance. Good luck!
If you like this mahjong-like solitaire game, you can check out our other Puzzle Games to find more fun games like this!
Developer
bestphysics developed Pandjohng Solitaire.
Release Date
July 12, 2022
Features
Nice and colorful graphics
Two amazing games together
Tips and joker cards Increasing challenge
Available on mobile devices
Controls
You can use your mouse to play this game.