Parking Fury 3D: Bounty Hunter
Play Now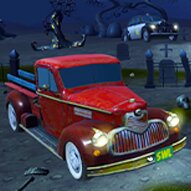 It is time to see if you have an inner bandit with Parking Fury 3D: Bounty Hunter! You may always do what the laws require but now it is time to see if you could ever become a bandit. This adventure is a very dangerous one, so let's see if you are cut from this cloth!
As someone who's working for a very dangerous criminal, you are getting orders and doing them correctly. At least this is what you are aiming for. But the neighborhood with the police around is as dangerous as the man you are working for. Your main task is to follow the orders that you'll be given before each round. The more you complete the tasks, the more orders there will be. You will steal some cars and try to avoid the police cars in essence. When you safely bring the cars to the parking spots or the goal points, you will be rewarded with your next task. In this realistic game with amazing 3D graphics, you will have the chance to step into the dark world of the bandits from the '60s. What do you say? Are you ready to see if you are the real deal?
If you enjoyed stealing cars and escaping the police with amazing 3D graphics, you should check out Parking Fury 3D Beach City for a similar adventure in a parallel world!
Developer
Vitalitygames.com developed Parking Fury 3D: Bounty Hunter.
Release Date
October 26, 2021
Features
3D colorful graphics
3 different driver views
Need for skillful driving and parking controls
Always on the run!
Controls
You can use the WASD or arrow keys of your computer to drive and park the car.