Parking Fury 3D: Night Thief
Play Now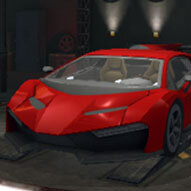 Parking Fury 3D: Night Thief is available now at Yepi! The most popular car simulation game series is here with a new brand experience! This time, you should be on the safe side and do all your dirty works without getting caught by the police. Fulfill the tasks and modify your car by stopping by the garage. If you are ready now, let this driving craze begins!
Get ready to feel the thrill in your bones! You are going for a night theft and there is no joke on that! You are a car addict, and you must get the best car of all time. That is why you asked the scrap dealer mafia to modify your car. But to do so, you should be able to park your car in any kind of spot. Featuring 3D driving simulation and different camera angles, you will fall in love with this experience. You can track the parking spot and the police cars from the map situated at the left top of the game screen. Follow the white arrow and it will take you to the garages. you can change the quality and stop the game from the right top. There is came camera button that changes the camera angle for you to park your car better. Once the parking spot is blue, you rock! Have fun!
Be sure to check our collection of free and online car simulation games by clicking here to browse more fun titles like this game.
Developer
Vitalitygames.com developed Parking Fury 3D: Night Thief.
Release Date
March 12, 2021
Features
3D car simulation experience
Different tasks to complete
Map to track
Various camera angles to choose
Controls
The arrow keys to drive the car. Press on the "C" key to change the angle.