Play Now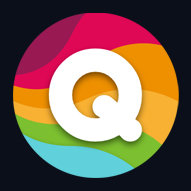 Get ready to enter the world of Quizzland and see how well you know the world you live in! This game gives you the perfect opportunity to test your knowledge and broaden your horizons. Do you think you'll be able to complete all the levels? There's only one way to find out. Let's start!
There's just no end to learning. And in this fun, challenging and addictive game, you'll be able to learn new things and test your existing knowledge. What you need to do is pretty simple. You need to complete each level by answering the questions and finding the exit. In each level, you'll see many tiles. Each tile contains a question that you need to answer. The images on these tiles represent the category of the questions. The categories can be about logos, brands, general knowledge and so on. Click on one of the tiles and let's start answering the questions. In what city is the Kremlin located? Is it Kiev or Moscow or maybe Prague? You can see how much time you have left to answer the question on the top of the screen. What's really great is that when you answer a question, you can see an informative text about the topic of the question. You can even comment about the question and reply to other comments. You need to find the exit in each level by answering questions to reach the next level. You can get coins when you complete a level and use them to buy hints. Have fun!
There are more trivia games to play in our collection of online puzzle games . Enjoy!
Developer
Developed by MNO GO APPS Ltd.
Release Date
November 26, 2020.
Features
Entertaining gameplay
Many levels to complete
Hints to help you answer questions
Colorful 2D graphics
Controls
Use your mouse to play this game.