Play Now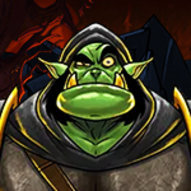 In Shakes and Fidget, a mystical world filled with elves, dwarves, goblins, humans, and many others who live together invites you to a big adventure. Create your own avatar and complete various dangerous quests in this shuddery medieval town. Use your ultimate powers and deadly weapons to defeat creepy monsters. As a becoming one of the strongest fighters of the town, earn the rewards of your hard work. Get ready now, and begin the journey!
In this medieval themed magical game, you will become one of the strongest creatures of the town. The objective of the game is to complete several quests to level up your character and get the rewards. First, start with selecting your avatar among 7 different classes with different sets of stats. Then, you can pass to customize your avatar according to its look, gender, hair, and facial expressions. Visit the tavern and click on the other visitors to see the quests they are offering you. During the quests, you can buy weapons and other items to make your strikes more powerful. Visit the arena and start challenging real players by inviting them to duel. From stables, you can buy a loyal steed to travel around move quickly. Discover other magical places to add more thrill to the game. Good luck and have fun!
Be sure to check our collection of free and online adventure games to try other games full of magic and mysteries like this game.
Developer
Playa Games developed Shakes and Fidget.
Features
7 avatar options with different sets of stats
Various quests to complete
Items to upgrade and buy
Entertaining and addictive gameplay
Controls
You can play this game with your mouse.