Play Now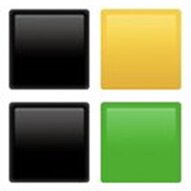 Let's see if you are as good with words as you think you are in WordSeeker! A phenomenon is here at your display, and we know you will enjoy it. Get ready to use all your wits to crack the case in this word puzzle game!
Here you have a table of thirty boxes. These boxes are spared for the letters that you will be choosing. Below the boxes, you can see a keyboard. You will begin to work with the first row of 5 boxes, and your main aim is to guess the correct word. It is a little impossible to guess a 5-letter word on the first try, though. So, after you guess a word, you will see the boxes turning into different colors. Grey means the letter does not belong in the word, yellow means the letter belongs to the word but is in the wrong place. Based on these clues, try to guess the words until your last chance which is the last row. Let's see if you can crack the mystery and guess the words in the legendary word seeker!
If you enjoyed this interesting and unique puzzle game, you should check out our other online puzzle games, too!
Developer
Take Five developed WordSeeker.
Release Date
January 18, 2022
Features
• Colorful graphics
• Multiple levels to complete
• Entertaining and addictive levels
• Intuitive controls
• Unique gameplay!
Controls
You can use the mouse of your computer to choose a letter and type them.