Play Now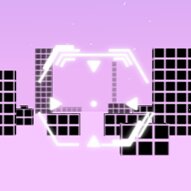 Welcome to Xtreme Racing, as it is! You can lose your mind once you get in this non-stop racing craze. With 3D graphics and a hyper-casual playground, you will be locked in front of the screen for hours of fun. Use your x-plane, fly among the highest buildings of this abstract world. How long can you survive by avoiding the obstacles? If you are curious enough, good luck and have fun now!
This amazing skill game welcomes you to an endless abstract world of obstacles! Enjoy this first-person x-plane racing adventure even while sitting on your couch! Take control of the aircraft, dodge the buildings that cross your way, and fly through the freedom. It may not be easy at first to control your plane. However, when you get used to the game, it will become much easier to master! Use the keyboard arrows, your mouse, or the touch controls to play. The objective is to increase your overall points higher and higher every time. Your way is endless, after all. Try to collect all the extra points on the way to increase your total points even more. You can become the youngest x-plane racer after this experience. But ask this question to yourself first. Do you have what it takes to push the limits of your x-plane's motor?
Feeling like trying another fast-paced 3D racing game now? If you are up for more thrill, then be sure to check Rage Quit Racer.
Developer
QkyGames developed Xtreme Racing.
Release Date
September 7, 2021
Features
3D endless abstract world
Intuitive controls
No levels to pass
Entertaining and challenging gameplay
Controls
You can use your arrow keys to play this game.