Play Now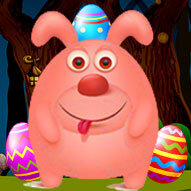 In 1010 Easter Tetriz, this time we will fit the easter blocks on the right spots! The game is just here to add color to your day! It is not a hard job, but you better be careful while placing the cubes eggs! You know what they say ''Easter is the only time of year when it is safe to put all your eggs in one basket.'' So, let's jump into the game and play with some colorful eggs! Have fun!
Are you ready to celebrate the beginning of spring? Then let's crown this celebration with a colorful game! You can play it at any time, while waiting for a bus, during a meeting or class, and so on. Click on the play button to start the game! The rules resemble Tetris rules, but there are some differences. You will pick and drop the set of blocks on the board. But this time, the blocks will be removed from the board after dropping the set, if a horizontal or vertical line of 10 blocks is formed. The more blocks you remove at once, the more score you will get! You're not limited by time but the quicker you finish it, the more points you earn. You can follow your score from the right top of the screen. Are you ready to celebrate Easter this spring? May you feel the joy and life of Easter!
If you want to play more puzzle games, and try another one similar to 1010 Easter Tetriz, then be sure to check Hidden Object Easter, too.
Developer
Lof Games developed 1010 Easter Tetriz.
Release Date
April 2, 2021
Features
Easter themed
Entertaining gameplay
2D colorful graphics
Puzzle game
Controls
You can use your mouse to play this game.