Play Now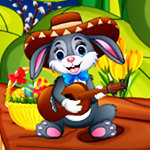 With Hidden Object Easter, get ready to enjoy the Easter spirit anytime! What are the unique indicators of this fun holiday? It is time for you to figure them out! These cute bunnies lost their stuff while making the preparations for the big celebration. Since objects are tricky, they got hidden for fun. Do you trust your eyes enough to help the bunnies find the stuff necessary for the celebration in the given time?
Want to spirit up your day with a beautiful holiday of the year? In this fun puzzle game built upon finding the hidden objects theme, get ready to challenge yourself by racing against time! The objective of this fun game is to improve your focus and attention by finding hidden objects. When you start the game, you should first click on the current level to begin. On the right side of the screen, there is a list of hidden objects. Under each object, you can see how many of that object you need to find. Each object gains you +200 points, and each wrong click makes you lose -200 points. Don't forget to check your remaining time at the left bottom of the screen. When you complete the level, pass to the following one. May the colorful chocolate eggs be with you!
Be sure to check our collection of free and online puzzle games by clicking here to enjoy more colorful titles like this one.
Developer
Lof Games developed this game.
Release Date
April 2, 2020
Features
2D colorful graphics
4 adventures to complete
Over 10 different objects
Entertaining and addictive gameplay
Controls
You can play this game with your mouse or finger.