Play Now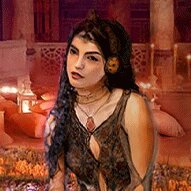 In Arabian Night 1001, become a part of "One Thousand and One Nights" and travel to the land of magic and wonders! Venture into Arabian nights and listen to the wondrous tales Scheherezade tells the Sultan. Who knows, maybe you can even help her along the way. Are you ready to become more than a bystander and help Scheherezade put off her fate?
In another beautiful night, under a sky full of stars, Scheherezade is telling her tales to the Sultan to postpone her fate. However, this time she may need some help since the Sultan's anger knows no bounds. While she is telling the story of Sinbad the Sailor, she needs a scribe to illustrate the story and capture the attention of the Sultan even more. Do you think you can find all the necessary items to tell the story and help her? Let's get to work. You only have a couple of minutes to find them all before the Sultan returns. You can see the complete list of items at the right bottom corner of the screen. The items can be anywhere, so keep your eyes open. If you are having trouble, click on the hint button. Keep in mind that you need to finish the level before the timer ends. To check the timer, you can look at the top of the screen. Have fun!
If you are looking for another game that takes place at the same magical place, play Arabian Nights by clicking here. Enjoy!
Developer
Human Soft, Inc developed Arabian Night 1001.
Release Date
June 21, 2021
Features
Many different objects to find
Colorful 2D graphics
Intuitive controls
Fun and addictive gameplay
Controls
You can use your mouse to play this game.