Play Now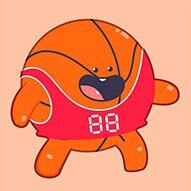 In Ball Hit, it's time to play basketball with a twist. Even though the main goal is the same, the gameplay is very much different. Featuring nice 2D graphics and fun gameplay, this game will challenge your puzzle game and also problem-solving skills. Are you ready to pass the ball through the hoop?
A different basketball court awaits you to come and score many points. Basketball is, without a doubt, one of the most popular sports. Now, it's time to combine that sport with puzzles. In this game, your objective is to make the basketball reach the hoop. To play, all you need is your mouse. There are many obstacles on the screen that you need to get rid of or use in order to achieve your goal. Each obstacle has a different color and each color can be used in different ways to your advantage. The gray obstacles can be moved across the screen. The yellow ones stay where they are. The green ones can rotate once you click on them. Use them all or get rid of them when you need to and reach the hoop. If you make a mistake or the ball hits the floor, you can always try again. Have fun playing!
There are many games about basketball in our collection of online sports games. If you are looking for more games to play like this one that features different genres, you can check out of Basketball Line. Enjoy!
Developer
DRA developed Ball Hit.
Release Date
June 16, 2021
Features
Nice 2D graphics
Many levels to complete
Intuitive controls
Fun and addictive gameplay
Controls
You can use your mouse to play this game.