Play Now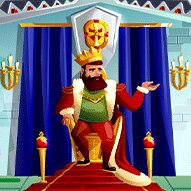 In Fantasy Pic Tetriz, prepare yourself for a new generation of Tetris! Complete the picture to advance to the next level and get a large number of stars! How long do you think it will take you to finish these puzzles? Prepare to be surprised. In the most enjoyable way possible, put your focus skills to the test. So, what exactly are you saying now? Are you playing along with us in this fantastic puzzle game? Then let's have some fun!
Welcome to this fantastic picture tetriz game that will have you hooked to your screen for hours. You can play this game on your computer at home or on your mobile phone while waiting for someone. It's a fantastic way to spend some quality time! Your goal is to finish the pictures as quickly as possible with the given materials. The more quickly you complete the levels, the more points you'll earn. To play the game, use your mouse or the touch controllers. Click and drag the square above to the left or right until you reach the correct position. You can look at the photo and figure out where it belongs. From the right side of the game screen, you may keep track of the time, level, and coins you earn. From the button beneath the score table, you may also pause, restart, and make it full screen. Best of luck, and have a great time playing!
Do you want to play more games like this one? If so, take the different challenges in our collection of free and online puzzle games.
Developer
Lof Games developed Fantasy Pic Tetriz.
Release Date
August 20, 2021
Features
2D colorful graphics
Several levels to complete
Simple controls
Fun and engaging gameplay
Controls
You can use your mouse or the touch controls to play this game.