Play Now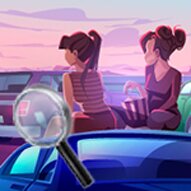 In Hidden Objects Hello USA, prepare to learn a lot about this wonderful country while having a great time! You'll travel to a variety of locations, including Las Vegas, Hawaii, and Mexico! Collect the stars by finding all the objects that are unique to the places you are visiting. Prepare your luggage and board the plane to explore the most famous sights in the United States! Let's get started!
Are you interested in seeing the White House or the Grand Canyon? It's so simple to get to such locations, as well as many more well-known ones, with this game! The goal of this entertaining puzzle game is to locate hidden objects. In this game, each location or city represents a level. What you'll have to do is locate the objects listed on the left side of the game screen. These items are specific to the locations you are visiting. You can see how much time is remaining at the top of the game screen. You have three minutes to find everything. Each minute is represented with a star. You lose a star each time you lose a minute. The game is over if you run out of time. Let's see if you can visit all of the three-star destinations right now! Good luck and have fun!
If you want to play another game similar to Hidden Objects Hello USA, then be sure to check Home Makeover Hidden Object, too.
Developer
Physical Form developed Hidden Objects Hello USA.
Release Date
August 11, 2021
Features
2D colorful graphics
16 levels in different places
Racing against time
Fun and engaging gameplay
Controls
You can use your mouse or the touch controls to play this game.