Home Makeover Hidden Object
Play Now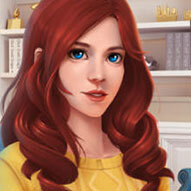 In Home Makeover Hidden Object, get ready to visit the house down by the river to discover your inner detective and designer. You heard us right! You need to have the eyes of a hawk and the perfect taste of a designer. Are you ready to turn this house into its former self and make it all shiny and glorious once again?
In this hidden object game, you are expected to travel to your grandma's house to unleash your creativity. The house is really old, and it desperately needs attention. Your objective is quite simple. You need to restore the house to its old glory by selling the old items and buying new ones. To complete the game, you need not only a great taste but also a great mind. You see, the house is a real mess, and all the items are missing. To decorate the house with new items, you need to sell the old ones. To sell them, you need to find them. That's where your attention to detail skills comes in. Find all the hidden items the customers want and click on them to sell them. Be quick, though! After all, customers don't like waiting and the more they wait, the lesser the money will be. With the money, you can buy new furniture and change the house. There are even mini-games to play to find the old stamps for the stamp collection. Have fun!
If you enjoyed this game, you can check out Hidden Object Easter. Enjoy!
Developer
Origaming Media developed Home Makeover Hidden Object.
Release Date
April 02, 2021
Features
Fun and addictive gameplay
A house to decor
Many items to find
Colorful 2D graphics
Controls
You can use your mouse to play this game.