Play Now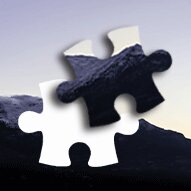 With Jigsaw Puzzles, it is time to live the dreams! Which picture are you going to choose? Maybe some delicious chocolate chip cookies? Or you would go for beautiful sceneries from all around the world? The choice is all up to you! You can select the number of pieces, customize the puzzle features and have lots of fun at the same time. Are you ready to jump into this jigsaw craze now?
Lots of pictures with different themes and colors are waiting for you here! With customizable puzzle features, this game targets all players of all ages! You can change the number of pieces, turn on/off the rotating pieces, select the toggle edges button, use hints, and enjoy so many other customizations. When you start the game, the first thing to do is to pick a picture by scrolling down. When you select the most appealing picture for you, choose the number of the pieces, and the rotating option. During the puzzle, you can see other features at the top of the game screen. You can also disappear the picture in the background by clicking on the toggle picture button. Don't forget to track your timing to challenge yourself! If you feel pressure because of timing, you can simply change the "show time" button to "off" from the settings. Good luck now and have fun playing!
If you are up for more jigsaw adventures for players of all ages and as fun as this one, then be sure to check Microsoft Jigsaw by clicking here.
Developer
Holger Sindbaek developed Jigsaw Puzzles.
Release Date
May 27, 2021
Features
3D colorful graphics
Several pictures to choose from
Suitable for all ages
Fun and engaging gameplay
Controls
You can use your mouse or finger to play this game.