Play Now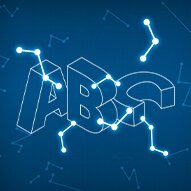 Link the Dots is here with all its dots, so get ready to link them all! Ditch your pens and pencils because this amazing game is now full-on digital! So sit back, relax, and get ready to have fun and chill at the same time.
Playing games on paper is so last century, so you better hold onto your mouse! Everybody's favorite game is now on your screens, so let's begin! Your objective in this addictive and fun game is to complete each level by linking the dots in numerical order. There are 50 different levels to complete. If you want to get familiar with the gameplay, you can start with the easy difficulty, and later, can try the hard mode to challenge yourself! To play, you should start on the dot number 1. Click on it then move your mouse to the dot number 2. Continue until you reach the last dot, and you'll see an image appear. Keep your eyes on the timer! On each level, you have 30 seconds to link all the dots. Start playing now and discover all the hidden images! Have fun!
Need more? We got you! Go ahead and try our other popular game of this genre, Connect Dots! Click here to start playing for free and online now!
Developer
Code This Lab developed Link the Dots.
Release Date
September 2, 2021
Features
Colorful 2D graphics
2 different difficulty modes
50 different levels to complete
Intuitive controls
Entertaining and addictive gameplay
Controls
You can use your mouse or the touch screen controls to play this game.