Play Now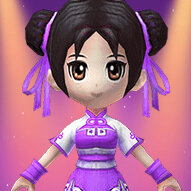 In No One Escape, there is no one to trust. You are all alone in this arena and there is an enemy lurking around every corner. Do you feel the cold breath of death at your neck? You better run boy run! Do you think you can survive in this arena full of murderers?
What started as a fun game is only a fight to breathe now. Someone cursed us and now, in every hour, someone among us is chosen as the killer to massacre the rest of us. Do you want to know who the killer is? Don't know who to believe? You can never know who the killer is. You're living in the shadows now. Don't be surprised if you find a knife in your back. Or if you become the person who stabs someone in the back. Welcome to the arena where nothing is certain. In the beginning, one of you will be chosen as the killer. If you're merely a civilian, you need to turn all the red buttons on the ground green and open the door to escape. If the killer is behind you, run for your life! However, if you are the killer, don't let anyone escape and slaughter them all. Purge and cleanse your soul. Succeed and you'll get coins and gems. You can use the gems to upgrade your skills and coins to buy new skins. Good luck surviving!
Do you enjoy watching people run for their lives in front of you? If so, play Impostor by clicking here and watch them wither away in front of your eyes!
Developer
YAD.com developed No One Escape.
Release Date
February 17, 2021
Features
Intuitive controls
Nice 2D graphics
Online multiplayer gameplay
Unlockable new skins
Controls
You can use your mouse to play this game.