Play Now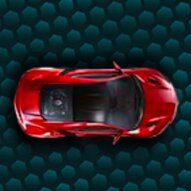 Good or bad; no one cares which cop you are in Police Chase as long as you catch the thief! Use elevators and escalators, dodge deadly viruses, and get to the mob before the time runs out! Test your nerves and try not to panic as the countdown hits zero!
A riot led to huge chaos, and now you are trying to keep these criminals from mingling with innocent people. Of course, they will do everything to stop you from bringing justice! And yes, there will be a countdown too! You are slightly faster than these convicts, but they are advantaged as you start every level on different floors. The elevator is slower than it should be, escalators move one way, and these bad guys are smarter than you think! They will change directions upon you reaching the same floor, they don't get hit by the obstacles that damage you, and the time is on their side. Follow their moves from the map below, dodge the helicopters, shopping carts, viruses, and bonfires by jumping and ducking, and use the elevators strategically to keep the society safe! Get better with every try and complete all twenty-four challenging levels!
If you like puzzle games that require reflexes, you can check out Conduct THIS!
Developer
JM Neto Game Day developed Police Chase.
Release Date
April 11, 2022
Features
Colored 2D graphics
Easy controls
Improving reflexes
24 addictive levels
Available on mobile devices
Controls
You can use the arrow keys to move and the spacebar to jump.