Play Now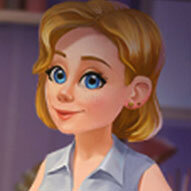 In Rachel Holmes, it is time to find the truth once and for all. We have been kept in the shadows for way too long and we deserve to find out what's really happening here. Are you ready to solve this mystery and find the differences between the pictures?
Something really weird is happening all over the world. A mystery man started taking pictures and made copies that have differences from the original picture. Now, everyone from all over the world challenges each other to spot these differences and win this competition. As Rachel Holmes, a famous detective, are you ready to compete against others and win in order to hold the cup? Let's go then! The tournament is about to begin. You are going to start from the bottom, face every opponent, try to find the differences before they do, and work your way up to the top. You can see how many differences you have to find on the left side of the screen below your picture. If you can't spot one, you can click on the hint button using the money you earn after winning each competition. You can collect the stars you earn after winning each level to visit other countries and solve the mysteries there. Have fun playing!
If you want to play another game like this one, you can check out Find The Differences by clicking here. Enjoy!
Developer
Clever Apps Pte. Ltd. developed Rachel Holmes.
Release Date
June 07, 2021
Features
Entertaining and addictive gameplay
Nice 2D graphics
Intuitive controls
Different places to visit
Controls
You can use your mouse to play this game.