Play Now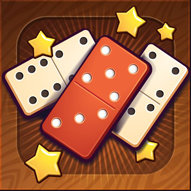 In Amazing Dominoes, it's time to go back to the 18th century! We will play dominoes! But this time, it will be online! Are you excited to play this old game again? Have fun and good luck!
Dominoes is a family of tile-based games played with gaming pieces, commonly known as dominoes. It is a very old game, but this time, you will experience the online version of it. If you are ready, let's play! Your objective in this game is to score points by laying the dominoes end to end, and the touching ends must match. You just need your mouse to play this game. The game will end when one of the players gets rid of all the stones or no one can make a move. But each game mode has different rules. You can choose Muggins, Draw, Block, Sewastopol, or Bergen to play. The rules will appear when you click on the question mark next to them. You can also play with 2 or more players. You should win each match to increase your rate and take place at the top of the leaderboard. You will earn stars at the end of each game, don't forget to use them to buy different stones and background colors! Have fun playing!
If you want to play more puzzle games, and try another one similar to Amazing Dominoes, then be sure to check Sudoku, too.
Developer
Amazing Hedgehog developed Amazing Dominoes.
Release Date
December 29, 2020
Features
5 classical game modes
Relaxing gameplay
2, 3 or 4 players mode
Fun and entertaining gameplay
In-game statistics
Controls
You can use your mouse to play this game.