Play Now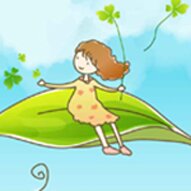 In Spring Differences, the spring season is around the corner and we are inviting you to play a finding differences game together! Are you ready to celebrate the beginning of the spring? Let's jump into the game! Have fun!
''Spring adds new life and new beauty to all that is.'' We should celebrate the season of blossoms! Nature comes to life again! If you are ready for this puzzle game, let's jump into it, and find the differences between the two pictures. Your objective sounds simple, but as you proceed with the game, it may get harder and harder. There will be two pictures on the screen at each level. Even though it is considered a children's game, anybody can play it! In this game, your goal is to find three or more differences between the two pictures. To mark them, you can simply click on them. When you notice all of the differences before the timer runs out, you will immediately level up. Here's how to solve these puzzles effectively: If you close your eyes and combine the two images, the differences will seem to flash in and out of your vision. You can always click on the hint button if you feel stuck. Try to finish before the timer ends! Have fun!
Do you want to play more games like this one? If so, take the different challenges in our collection of free and online puzzle games.
Developer
FrivClub developed Spring Differences.
Release Date
April 07, 2021
Features
Fun and addictive gameplay
2D colorful graphics
15 levels to complete
Intuitive controls
Controls
You can use your mouse to play this game.