Play Now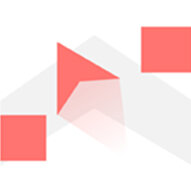 In Arrow Twist, get ready for the hours and hours of fun! This amazing skill game will test your different skills with its minimalistic graphics! Are you ready to show us what a good aimer you are and how much patience you have to be able to finish this game? Let's jump into the game and see if you have enough solutions to solve this puzzle and pass the obstacles! Have fun!
At first it seems like an easy task to complete this game, but don't make an early decision! Trust us! This won't be easy, but totally fun! If you are the type of person who loves to challenge himself, you are in the exactly right place, my friend! The game may seem so hard in the beginning, but as you get used to it, you will figure out how to solve these tricky puzzles. Your goal is to point the arrow in the direction you want it to go in order to break the records and pass the level. The game is over if you touch any of the bricks! You will have to start again from the beginning. You cannot see the way out because some obstacles deceive you. To find a way, you should use your imagination! If you are ready to challenge yourself and constantly get above your own score, let's start the game and dive into this amazing skill game! Have fun!
Do you want to play more games like this one? If so, take the different challenges in our collection of free and online skill games.
Developer
QkyGames developed Arrow Twist.
Release Date
May 6, 2021
Features
2D colorful graphics
Endless journey to enjoy
Challenging obstacles to pass
Simple controls
Controls
You can use your mouse or finger to play this game.