Play Now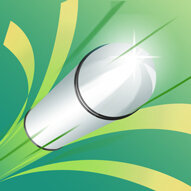 In Bullet Rush, the apocalypse is here. It all started when we were doing experiments on a couple of people. What started out as an experiment quickly turned into one of the worst virus outbreaks in history. We regret the day we thought of this experiment, but alas, there's nothing to be done, other than killing all these people! For they are no longer humans. They turned into something else. Do you think you can clear all these islands in this game?
Do you see the green creatures who are coming towards you in great numbers? They were once men. But now, they turned into these creatures who are causing all this nightmare. Whatever happens, we have to stop the virus from spreading even more. Your objective is to go to many islands and destroy all of them to make this planet safe again. We heard that you are a good shot, so we know you can handle this responsibility. What we're asking isn't easy, but we know you got this! Simply, run towards your enemies and begin shooting all of them by pressing the left mouse button. You can see how far you've progressed in each level at the top of the screen. When you reach %100, go to the helipad and head to other islands. You can use the diamonds and coins you collect off their bodies in the in-game shop. The diamonds can be used to buy new heroes and the coins to upgrade your skills. Good luck!
Action never ends at Yepi. Check out our collection of online action games and you'll see what we mean. Have fun!
Developer
YAD.Com developed Bullet Rush.
Release Date
January 25, 2021
Features
Upgrades to buy
New skins to unlock
Many levels to complete
Nice 2D graphics
Controls
You can use your mouse to play this game.