Play Now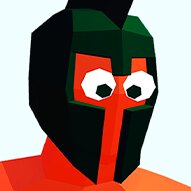 Finally, Funny Battle Simulator is here to answer all your questions. Have you ever looked outside the window during a class or a meeting and wondered how many archers you would need to bring a cyclops down? Now the time has come to see for yourself! No one knows whose idea it was, but we need you to come up with the right strategy and build an army to defeat, well, 18 archers, 6 Spartans, 10 knights, 3 cyclops, and 8 grenadiers.
There is a problem; we have limited space and money, but it is not like this can stop a great commander like you. You can always find ways to use it effectively. In fact, it is pretty easy. Inspect your enemies; do they have shields? Are they huge? Like, giant huge? Do they have cudgels or bows and arrows? You should plan against all of them individually. Archers are great, but they are nothing against shields. Knights and Spartans can be defeated easily by close-range soldiers accompanied by cyclops or a few archers. If nothing works, you can summon Zeus himself only for 1500 golds after unlocked by watching a short ad. Win or lose, this simulation will leave no questions without answers.
If you liked playing this game, you can try out other strategy games by clicking here.
Developer
GoGoMan developed Funny Battle Simulator.
Release Date
December 8, 2021
Features
Colorful 3D graphics
Simple controls
Addictive and fun gameplay
Controls
You can use your mouse to play this game.