Play Now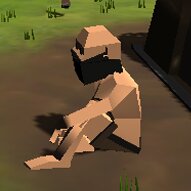 Start from the beginning and rewrite history with Civilization! Collect resources during the day and gather around the bonfire to stay safe at night! Build houses and advance slowly while attracting more citizens to your group, work together to share the workload, and rise through ages with your people!
Start from the stone age and level up to the modern days with hard work and cooperation with your people! Invent the basic tools to tend to your needs and keep your people's bellies full! Share the workload efficiently to reach the minimum criteria to improve your living conditions and get more comfortable in your land. Make good use of your daytime, and do not spend any second to move faster between periods. Build houses to get more citizens, gather enough food for everyone to encourage them to work, and strategize your next moves to use your materials wisely. Invent instruments to double your material income and build new fields to decrease the effort while increasing the crops. Watch the looks of your town change with the age and adapt to these changes. Unlock new resources and new ways to gather them easily. Good luck!
If you like this race of ages, you can check out Age of War and advance to build stronger armies!
Developer
spaceFishing developed Civilization.
Release Date
August 8, 2022
Features
Nice 3D graphics
Various objectives and quests
Fun and addictive gameplay
Improving strategy skills
New features coming with new ages
Controls
You can use your mouse or "W, A, S, D" to move.