Play Now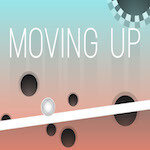 In Knight's Diamond, you have a great mission to fulfill! Step into the dangerous temple and discover the treasures lying on the paths. But you need to gather all your power to beat the undead enemies and avoid sharp spikes waiting for you to fail this mission. But if you can't complete these challenging levels and prove how a worthy knight you are, no one can. So, shoulder this thrilling responsibility and start the adventure now!
As the right hand of the king, you need to make a dangerous journey to accomplish your responsibility to the royal kingdom. The objective of this game is to find the hidden diamond and reach the exit door while collecting as many golds as possible. But the protectors of this dangerous temple, the skeleton army, does not seem to let you run away with all the treasure. Use your arrows to move your character and press the SPACE BAR to attack the undead army. You can break the wooden boxes and treasure chest by using your sword as well. Unlock new, more powerful characters with the collected golds. You will face time limitation after passing the first few levels. Be as quick as you can be without endangering your life! You can see your life bar at the right top of the screen. Find delicious meals in the wooden boxes and fill your life bar again! Good luck and have fun!
If you want to continue with dangerous knight adventures, then be sure to check Knights of Fortune by clicking here.
Features
3D colorful graphics
9 challenging adventures to complete
4 characters to unlock
Entertaining and addictive gameplay
Controls
The left and right arrows to go forward and back. The up arrow to jump and SPACE BAR to attack.