Play Now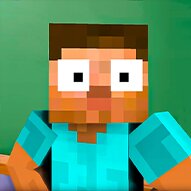 Become a master of arrows with Mr Herobrine! Shoot all types of enemies, kill enemies with your bow, and face scary bosses! Pass levels to discover new challenges and overcome every difficulty by improving your aiming skills! Collect gold and upgrade your bow to make things easier for your hero!
You have never faced enemies so annoying! These archers will get shot and still dare to laugh at your face! So, sharpen your arrows and step on the platform! You must believe in yourself and use your arrows wisely. Make quick decisions and aim for the head. Some enemies cannot be one-shotted, but do not worry; you always start levels with enough arrows. Moving platforms and walls can cause trouble; wait for the right second to strike. This game will teach you how patience and reflexes can save lives! Complete levels quickly to make it to the bossfights. The bosses are stronger with higher health, but they also have bigger hitboxes that make them easier to hit. Face crowded enemy groups at once and show them what you are made of! Make gold off your victories and upgrade your weapon at the game shop to add to your power!
If you like the addictive adventures of Herobrine, you can check out our other Shooting Games and work further on your aiming skills!
Developer
Stickman vs Monster School Team developed Mr Herobrine.
Release Date
August 18, 2022
Features
Herobrine as the main character
Funny enemy designs
Upgradable weapons
Unlockable hero skins
Immersive levels
Available on mobile
Controls
Use your mouse to aim and click to shoot.