Play Now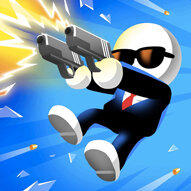 In Shot Trigger, our civilians are kidnapped, and you need to save them! They are waiting for you to save them from the underworld! It is not an easy job, but if you focus you can make it to save them! Will you be able to save the civilians or leave them underworld? Good luck!
You are a secret agent, and this time you have the most important mission ever! Your people, civilians are captured by your enemies and they keep them in the underworld. They desperately need your help, and you are the only one who can save them in this town! Your objective is to free hostages, so the most important thing is your shooting skills. You have a wide range of enemies, so it is not gonna be an easy job. If you feel ready for this mission, you can start by clicking on the play button. You need to shoot at the right moment so that you can kill your enemies. There will only one enemy in the first level, but as you proceed with the game, their number will increase, and things will be getting dirty. Your character will jump when the enemy shows up, and the game will slow down. If you cannot manage to shoot them during the jump, you will surely die. Be careful about the bullets! You should use them wisely! With the money you earn from the rescue job, you can also buy new weapons Good luck!
If you want to play more shooting games, and try another one similar to Shot Trigger, then be sure to check Machine Gun Squad, too.
Developer
BPTop developed Shot Trigger.
Release Date
February 17, 2020
Features
Intense action shooter
Exciting gameplay
Levels to pass
Great music
Controls
You can use your mouse to play this game.